Got an article/poem/creative writing/review/photo/art/or whatever in mind that you think would be great for W'SUP?
Submit a pitch for something!
W'SUP accepts pitches for content. If we think the pitch has potential we will get back to you and develop the idea with you.
Upcoming submission deadlines:
Friday June 16, pitch deadline for edition #4 (the Seven Deadly Sins themed edition).
Guidelines for submissions to W'SUP:
You must be a student or staff member of Western Sydney University.
Your article should be relevant to Western Students.
Please clearly indicate the tone of your piece, eg: journalistic, op-ed, short story, review, satire/comedy, etc.
What sources will you be referring to / who will you be interviewing? (not relevant for everything).
Include an approximate word length.
Pitches shouldn't be more than 200 words (plus a 50 word sample).
Word limits for poetry: 250 words, equity articles: 250 words, '100 Word Wonderings': 110 words.
All content is required to abide by the MEAA Journalist Code of Ethics.
How to make a submission:
We have switched over our submission process to Submittable, a software company for submission workflow management. Click the button below to go through the process. You will be required to go through a one-time account set up.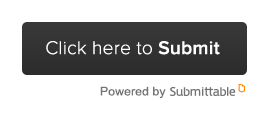 W'SUP: Bringing You The Voices Of Western Sydney